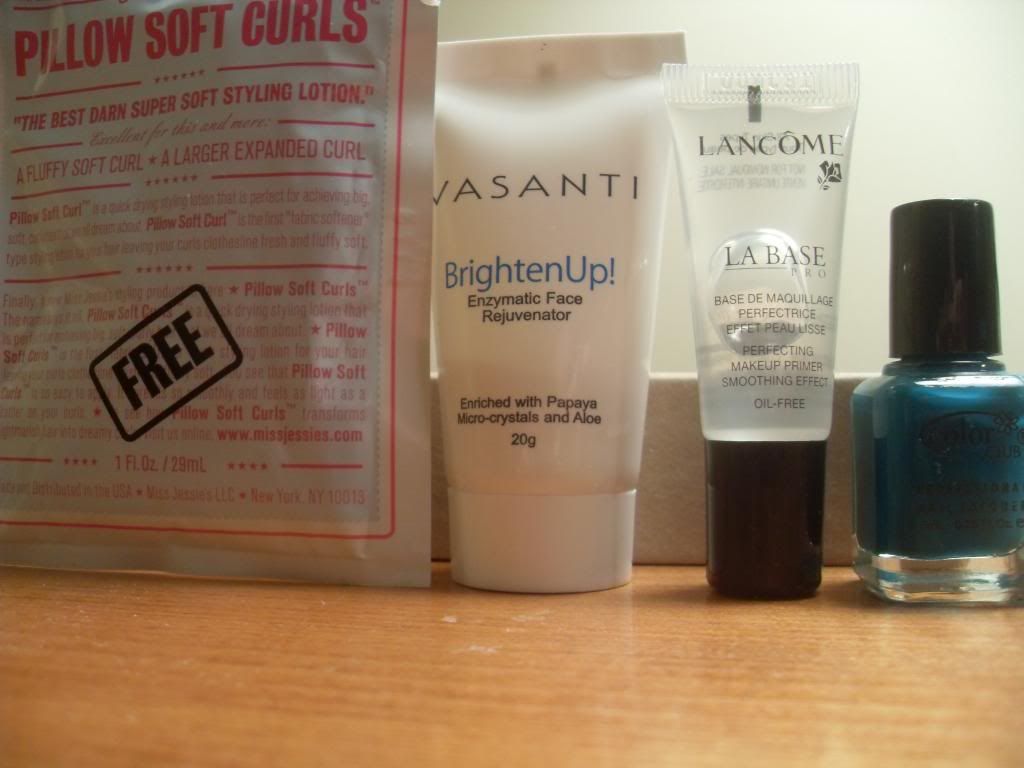 Due to the epic snowstorm that occurred recently (thankfully missing Maryland though), my
Birchbox
was delayed. It recently arrived in the mail and aside from missing the bit of chocolate, it was a good one!
Inside:
Miss Jessie's Pillow Soft Curls Styling Lotion 1oz (full size 8.5oz|$22) worth $2.50
Vasanti Brighten Up! Enzymatic Face Rejuvenator 20g (full size 120g|$34) worth $5.60
Lancome Le Base Pro Makeup Primer .23oz/7ml (full size .8oz/25ml|$42) worth $12
Color Club Wild Cactus mini .25oz (full size .5oz|$8) worth $4
Even though I'm not a fan of sample packets generally, the Miss Jessie's packet is huge! I'm really excited about trying the Vasanti exfoliator and while the green polish really isn't my thing, I love the cute mini bottles that Birchbox has been sending! I don't typically use silicone based primers but I will definitely give the Lancome a whirl.
What did you get in your
Birchbox
?
Disclosure: Referral link utilized.