So today I present you October and November empties! To be honest, I was expecting there to be quite a bit more in this post but apparently I have a cleanser and scrub that just won't die. Anyway, onward!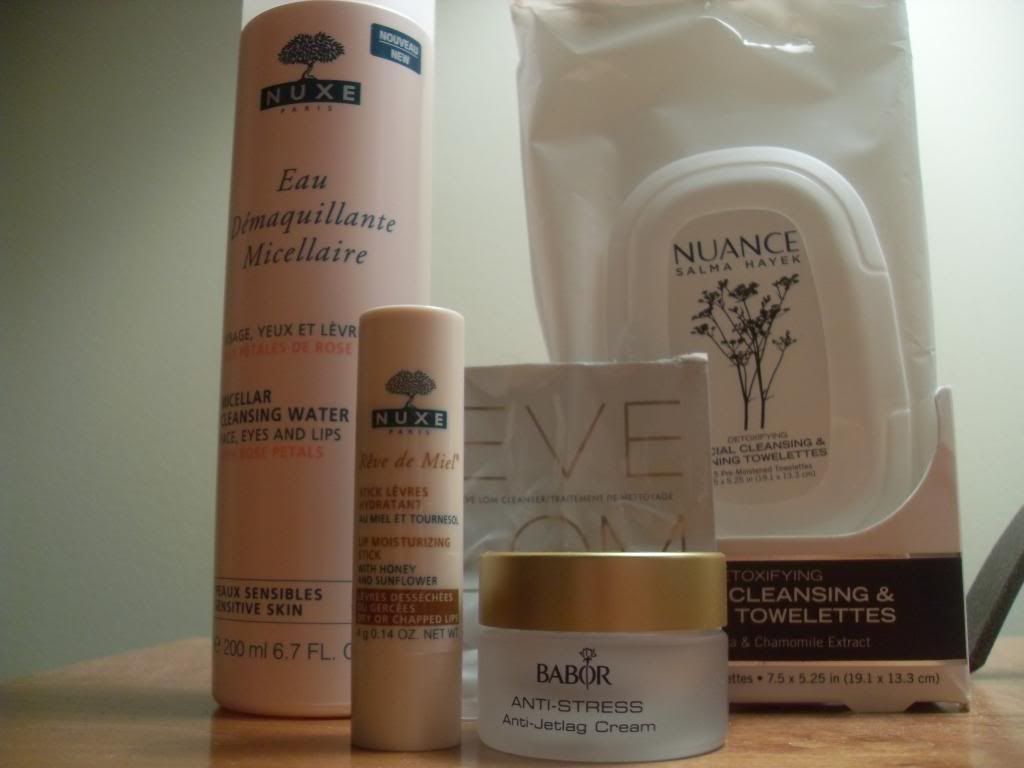 Nuxe Micellar Cleansing Water
- This is a really nice micellar water. It does take off mascara and it was pretty successful with harder to remove mascaras too. My one complaint, as I mentioned in my review is the added fragrance. Nonetheless, it is gentle on the face and eye area. I'd repurchase.
Nuxe Reve De Miel Lip Moisturizing Stick
- This I was less enthused with. I didn't find it moisturizing and while I prefer this to the delivery method of the pot, it isn't something that I would go out of my way to try again. It does smell like chocolate oranges which is very pleasant but I wasn't the biggest fan.
Eve Lom Cleansing balm sachet
- I did really like this, but I doubt I'll repurchase due to the price.
Babor Anti-Stress Anti-Jetlag Cream
- Babor is the only brand that I've ever seen do heavy glass sample jars! This 1/2 ounce deluxe sample came in one of my beauty boxes. I think it was Beauty Army. I liked this cream but I wouldn't go out of my way to repurchase, especially since the full size is over $70! I found it nice and moisturizing but light on the skin. I've enjoyed everything I've tried from Babor so far.
Nuance by Salma Hayek Detoxifying Cleansing & Toning Towelettes
- You probably shouldn't be surprised to see another one of these in my empties posts. I buy them if I can manage to get them under $5.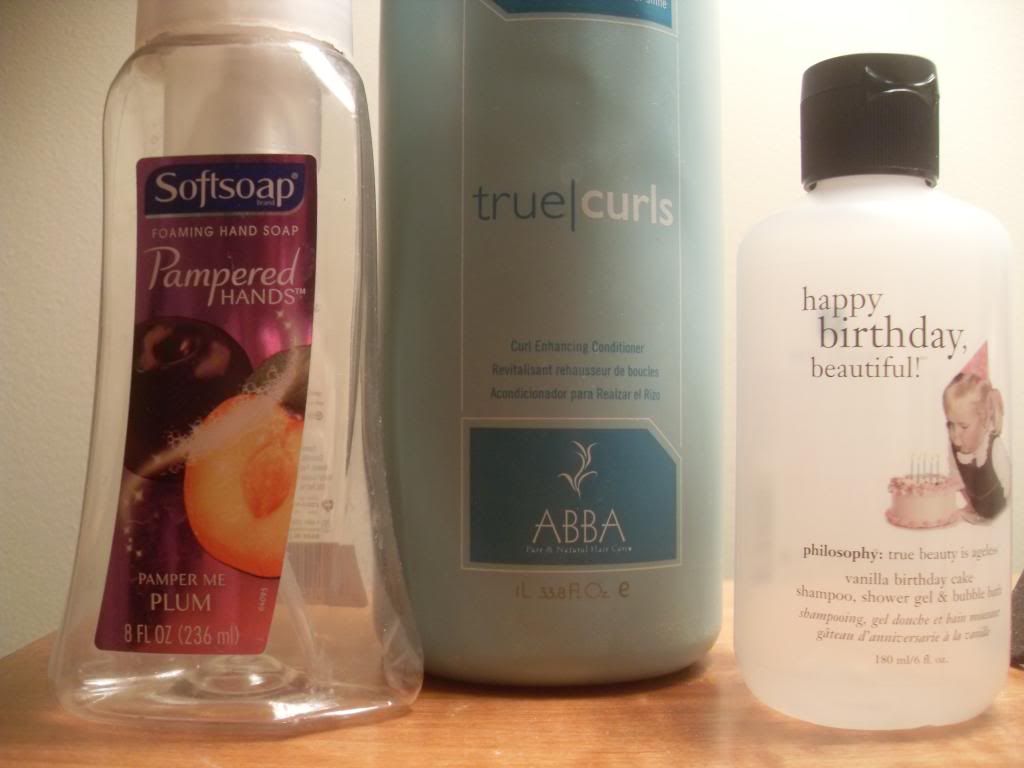 Abba True Curls Curl Enhancing Conditioner - Someone remind me to stop buying liter containers for hair products! This lasted forever. It smells like lemon heads and has oregano and rosemary in it which are great ingredients for temperamental scalps. It has no chemical preservatives, sulfates and is DEA free. It's nice but I had it for far too long and I am looking forward to using a different conditioner!!
Philosophy Vanilla Birthday Cake shower gel (3-1) - This was last years Sephora birthday gift. I'm not a huge shower gel person in general but I've been making a point of using up some shower gels I had laying around. This was creamy, smelled good and produced a nice lather. I used this with my exfoliating gloves and the combination was nice. In fact, I've actually started using shower gel over soap in the shower lately. Shocker!
What have you used up recently? I recently hit pan on my MAC Studio Fix powder and I sincerely hope my face wash is gone by the end of December since I'm getting tired of it!