This Nail of The Day includes Walgreens clearance as you can see from the slightly obnoxious "reduced price" sticker on Sally Hansen Diamond Strength Sparkly Rose. I had a hell of a time trying to photograph this polish. It's so complex with the shifting rose/coral sparkles, though quite beautiful. Since I intended to use it sheer, I layered Revlon Power Puff underneath, perfect since it's a suede and dries quickly. Before you think I'm lying about the Rose, look at the bottle picture below.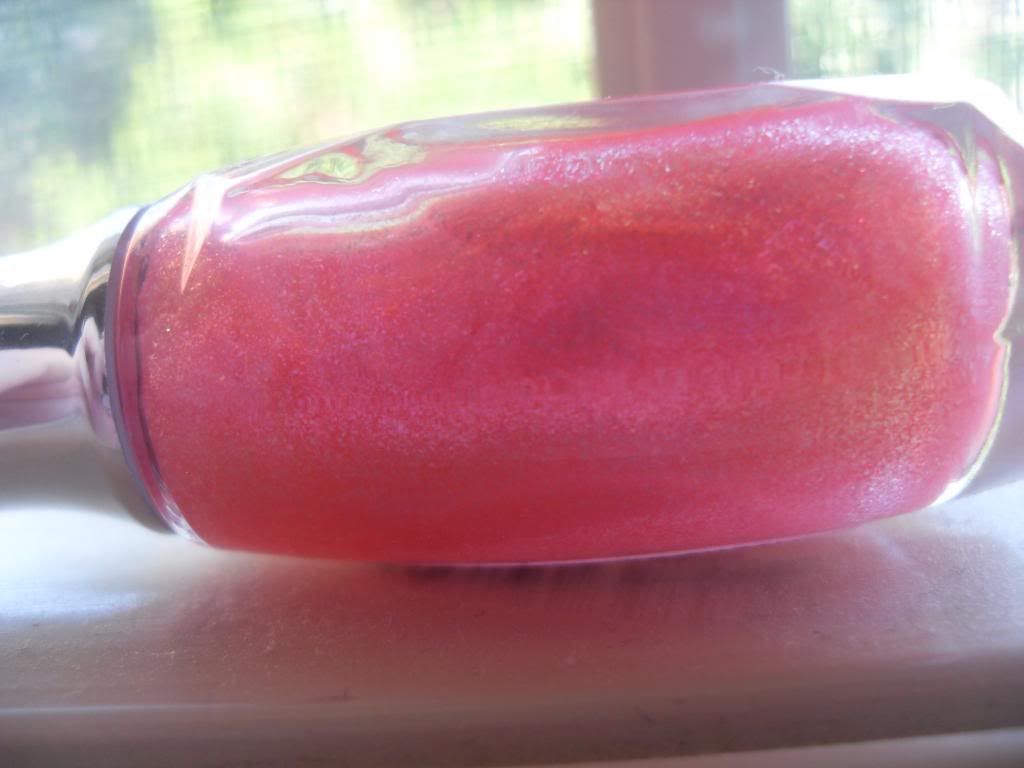 Anyway, as I mentioned actually photographing this was a pain. I took several pictures and none really gave the awesome duochrome flash the polish gives, which is one of the reasons I chose it as just a flash at work is better than full on glitter bomb!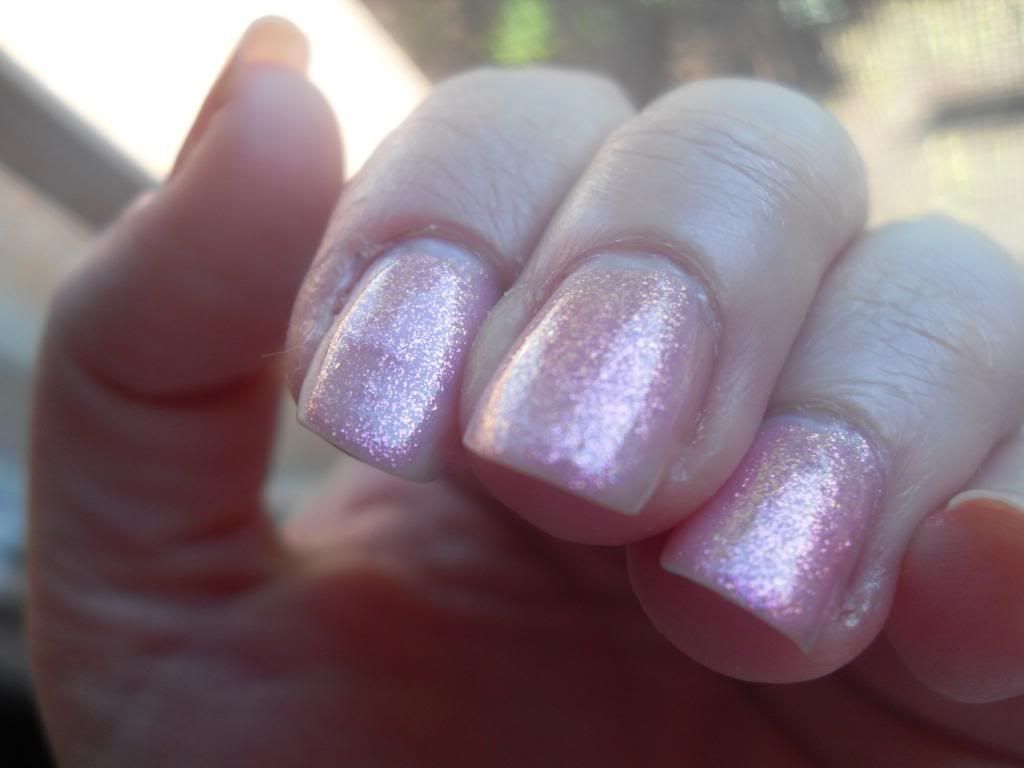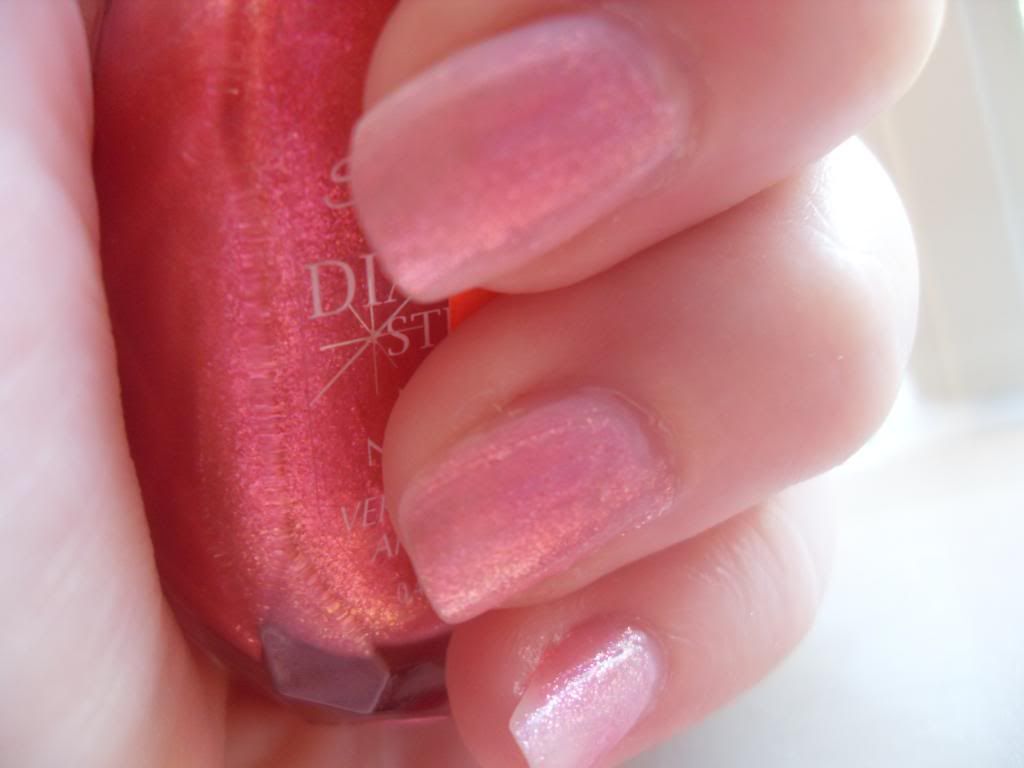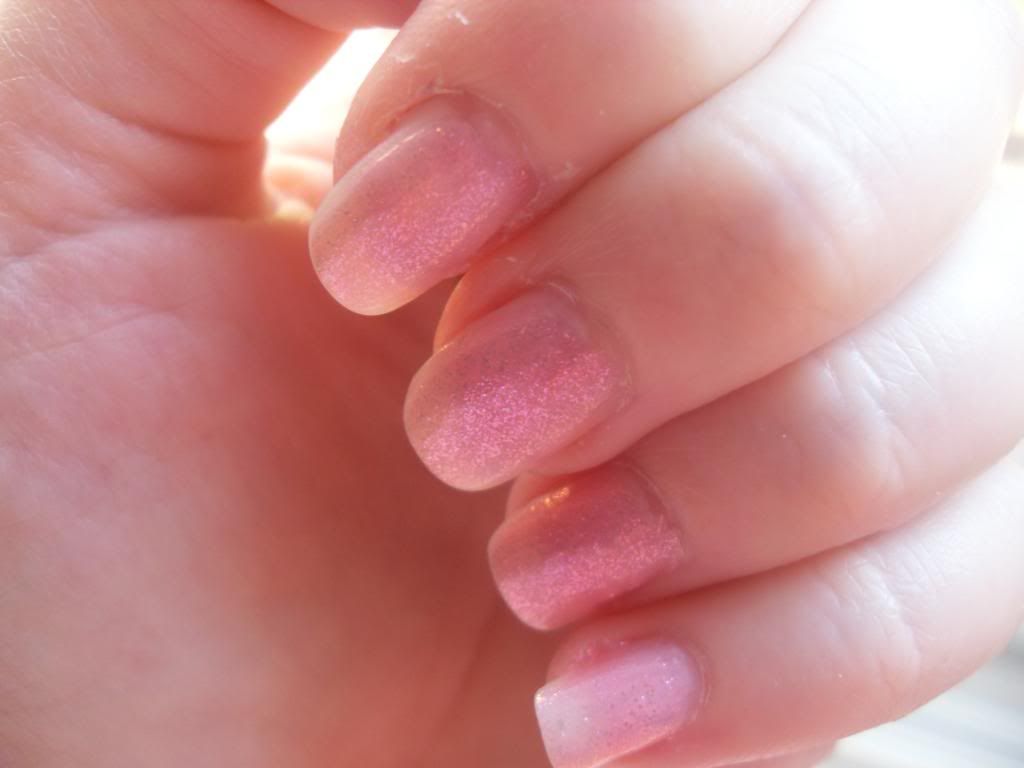 You can kind of see from the pinky that with just a little movement, the pink flash goes away.
Anyway, I think I've bored you enough with my manicure today. I hope everyone in the US has a wonderful Mother's Day!