Happy May, everyone! I managed to use up quite a few products in April which makes me extremely happy, though I still have a pesky powder foundation that I use at least 5 days a week and hit pan on in December and it still isn't finished (maybe this will wind up in my May empties?). Nonetheless, here are my empties for April.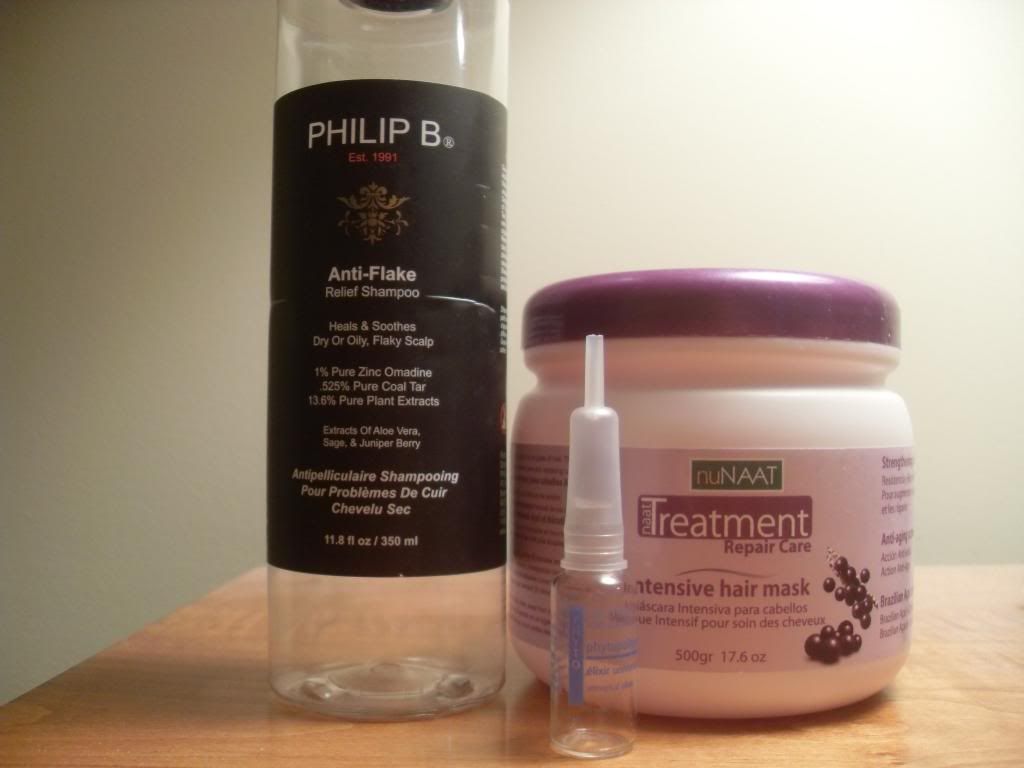 Philip B Anti-Flake Relief Shampoo
- In case you couldn't already tell, I love this shampoo. It's great for my flaky dry scalp. It's somewhat ridiculously priced, but that's ok since I love it. I recently stocked up at the recent spacenk sale so I won't be running out again anytime soon!
Phyto scalp stimulant Elixir Universel
- This was a sample in one of the recent Sephora sample bags. It smells horrendous but it really calmed my scalp down as I was having a bit of a psoriasis outbreak due to the weather change. I actually bought the full size as it is significantly safer than using my prescription ointment.
*NuNaat Intensive Hair Mask
- I really love this stuff and I was sad to see it go, weird scent and all. It does a great job of moisturizing my hair and I can definitely tell a different when I use it.
I've linked a twit-pic
of how nice my hair looked after usage, with no extra leave in products. I believe I mentioned in my review that I've seen some of the range in stores, but not this particular product line. I haven't really seen it online either, otherwise I'd repurchase.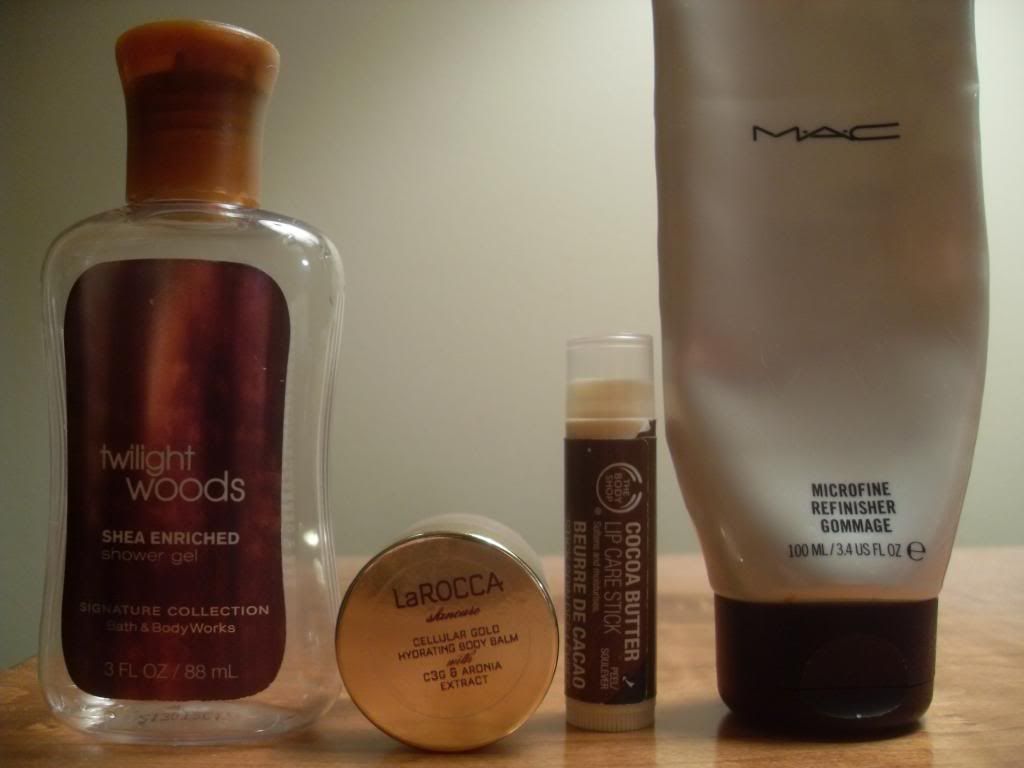 Bath & Body Works Twilight Wood Shea Enriched Shower Gel
- Lovely scent. Not the most moisturizing shower gel I've ever used but then again, that's what lotion is for! This is the small 3oz size which I love since I tend to get bored easily.
LaRocca Cellular Gold Hydrating Body Balm
- This came in a Beauty Army box, I think. It is super rich and emollient and smells like Sunkist Fruit Gems, yum! This takes forever to sink in, so I preferred it at night with a nice comfy pair of flannel pajamas. I'm not sure I'd buy the big size because not only is it pricey but it's a very particular type of product (definitely can't be used in the summer as you'd stick to everything!).
The Body Shop Cocoa Butter Lip Care Stick
- An oldie but a goodie! As
I've
said
before
, I love the majority of the lip balms from The Body Shop and this is no exception. Reasonably priced, not too waxy nor oily, just perfect.
MAC Microfine Refinisher
- A discontinued but lovely product. I have only another tube before it's gone for good which is unfortunate as it's so nice.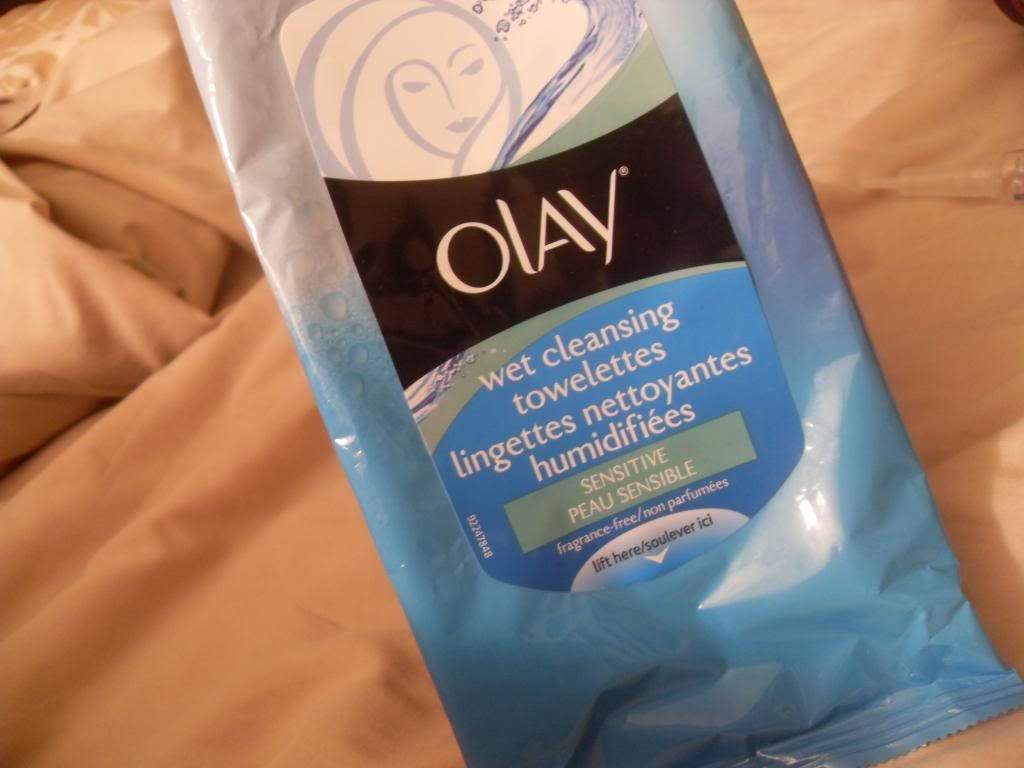 Olay Wet Cleansing Towelettes
- These are ok and I got them for an excellent price at the drugstore. My only complaint was they made my eyes water which is weird since they have no alcohol. I think I have another pack but I'm not sure I'd repurchase.
So there you have it. What did you finish in April? If you have a post about your empties, please link it below!
* Disclosure: Item(s) starred were sent for review.