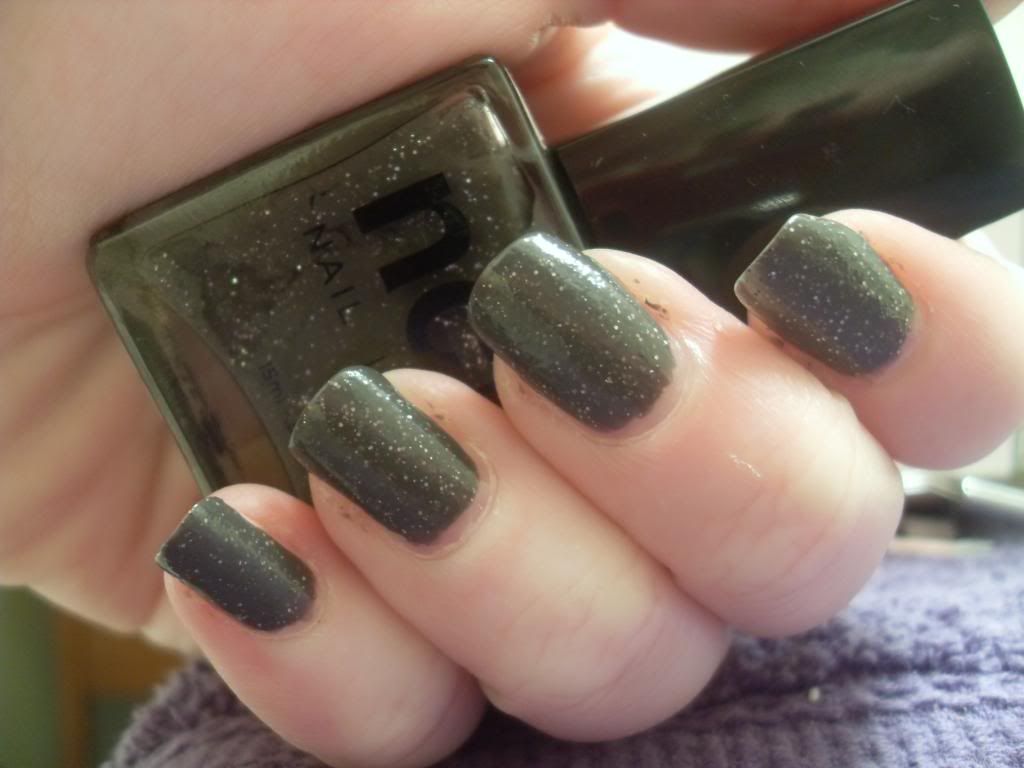 I received this NcLA polish in Rock Solid in one of my
Little Black Bags
. They seem to carry items from the NcLA line quite often. The polishes generally retail for $16.
Rock Solid
is described as "a luxurious, slate grey cream shade, illuminated with fine silver metallic sparkles" which is fairly accurate. It's pretty unique and the extra bit of glitter makes it less flat than a standard grey cream. My only complaint is the formula is quite thick and goopy and I probably should have used some thinner prior to application had I known. Nonetheless, it easily covered in 2 coats.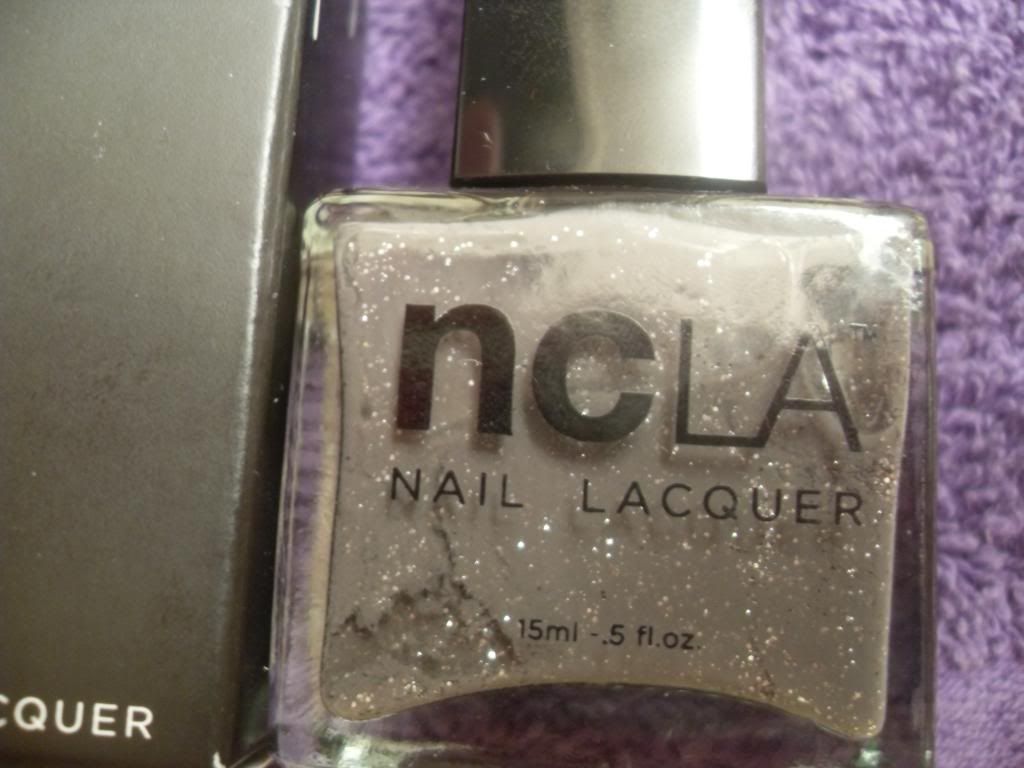 Disclosure: Referral link.