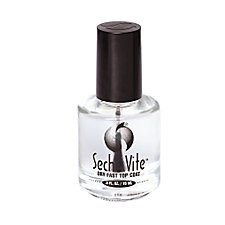 Seche Vite has quite the following. It's a fast dry top coat which is great, although some people get shrinkage on their nails. But guys... it's 50% off at CVS. I'm fairly sure it's part of the beauty sale because I didn't see it advertised but either way, go grab the couple of bottles they keep in stock (I took 2).
Ignore the Cheetos. I get cheese/chocolate cravings around that time of the month and at least I pick the big poofy baked ones! Seche Vite set me back just $4.95 (it's $9.95 at CVS, $7.99 at
Sally's
,$4.20/without shipping at
transdesign
, etc.)
So go! And flourish!