This isn't so much a "Drugstore Jewels" as a "cheap products you may not be able to get at your local drugstore but are still awesome Jewels".
California Mango
is the company that makes Mango Mend among other Mango products. I had been hearing about "mend" and the line for sometime but never actually picked it up to try it out. What made me pick it up this time? Oh, obviously the magic word: sale! The Mango Mend holiday set was clearanced at my Sally Beauty for $4.99 so I picked one up to try.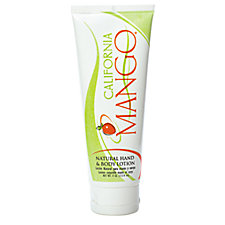 My reaction? Why have I waited so long to try this amazing stuff? Winter seems to be unending in the DC/Metro area. Snow followed by rain followed by possibly more snow followed by dry & windy (with snow still on the ground, mind you) followed by the desire to crawl into a warm bed and never leave the house again. I also commute via the train, so I often have to stand out in the cold shivering and trying to remember that driving sucks a lot more than the $100/monthly ticket, 60% of which my company subsidizes.
Ok, back on topic; Because I get to deal with the elements, I often get dry sometimes scaly hands. Loading them with lotions and creams when I get to the office is great in theory, but many leave a greasy film on my hands that makes typing an unfortunate experience.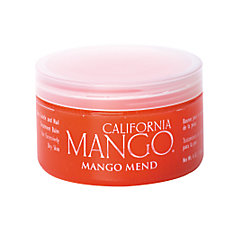 But no longer!!!!! I'm currently obsessed with the "natural hand and body lotion" which does not create a greasy film on my hands. It doesn't require me to run to the bathroom to wash my hands and undo the good that the previous hand cream had done. Once this stuff sinks in, it's gone.
Now, a word of caution, when they put mango in the title of this, they weren't messing around. This is super mango-ey. I love the smell, taste and all things mango. My husband on the other hand, hates it. He refuses to use this hand cream. He refuses to be near me when I apply this hand cream. So if you dislike the smell, or stench as my husband eloquently puts it, I would not buy this product. But you'll be missing out.
California Mango Mango Tango products can be purchased at
Sally Beauty Supply
. The lotion will only run you $3.99, Mend $7.99-
disclosure: This post was the result of extreme exhaustion and a sinus infection. All products were bought by the reviewer but she is slightly insane.